ICS Comprehensive Course in Shipping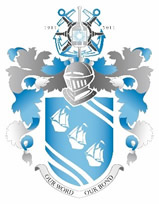 Course Details
Date:
Saturdays, 14 & 21 Oct and 4 Nov 2017
Duration:
3 days
Time:
09:30 – 17:00
Venue:
Room R903, Shirley Chan Building, The Hong Kong Polytechnic University, Hung Hom
Brochure
Class Timetable
Date
Time
Session
14 Oct 2017
09:30 – 12:30
Legal Principles in Shipping Business & Shipping Law
14:00 – 17:00
International Regulations Governing Commercial Shipping
21 Oct 2017
09:30 – 12:30
Chartering & Operations – Legal and Practical Matters
14:00 – 17:00
Ship Sale & Purchase Contract(s) and related Loan Arrangements
4 Nov 2017
09:30 – 12:30
Evolution of Third Party Shipmanagement
14:00 – 17:00
Risks and Legal Matters relating to Bills of Lading
Tuition Fee
HK$100 per session#
HK$600 for 3-day Course#
Application
Register online.

A cheque (payable to The Hong Kong Polytechnic University) should be mailed to "Room CD402, CY Tung International Centre for Maritime Studies, Department of Logistics and Maritime Studies, The Hong Kong Polytechnic University, Hung Hom, Kowloon, Hong Kong".  Please specify "Application for ICS-HK" on the envelope.

Successful applicants will receive an official notification one week before course commencement.
ICS Examination
To sit an exam with the Institute of Chartered Shipbroker during the 2017/18 academic year, you will need to register as a student. Please complete the online registration at www.shipbrokers.org.